Gender Roles, State Corruption & Violence
Credits: Google 
Since its release in 2005, The Girl with the Dragon Tattoo has sky-rocketed to international success and has been followed by the unavoidable film adaptations making it one of the most discussed novels in recent times.
The main plot revolves around Mikael Blomkvist, a journalist who, recently convicted of libel of a powerful billionaire, decides to put his career on hiatus to accept the proposition of Henrik Vanger, a successful industrialist, to retreat to the small town of Hedested to investigate the 40-year-old case of the disappearance of Henrik's long beloved niece, Harriet. Blomkvist eventually hires Lisbeth Salander, a career internet hacker and freelance personal investigator, in order to assist him with this task.
Credits: Purplecar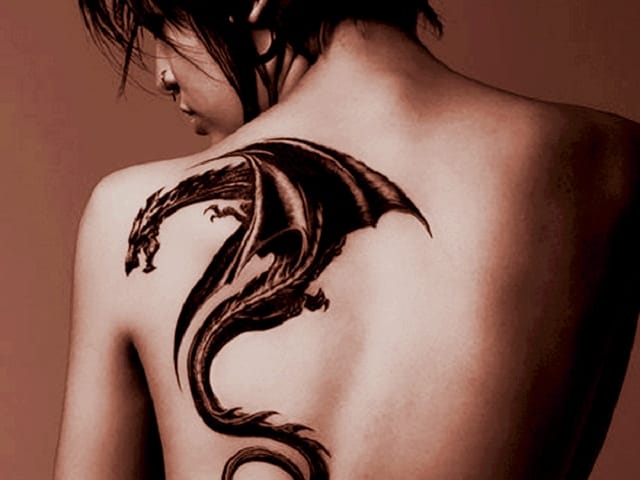 Credits: Fenzyme
A Murder Mystery 
During their research, Blomkvist & Salander get tangled into an unthinkable web of corruption, monstrous violence & even incest within the Vanger family. Just when the duo are on the point of solving the case, the novel reaches its climax when Blomkvist gets lured into a torture chamber set up by  the serial killer and current CEO of Vanger Entreprises, Martin Vanger.  The murder of Blomkvist seems inevitable but, nevertheless, Salander becomes Blomkvist's saviour as she swoops in just in time to save him from his untimely death. After, Henrik reunites with Harriet Vanger, the plot shifts to Salander's personal vendetta of taking down Wennestorm, the billionaire behind Mikael's libel convinction.
Undeniably, a murder mystery where corruption, shocking violence, one-of a kind characters and casual sex abound make for a tantalizing read. However, to categorize Tattoo as just another whodunit crime novel would be a fallacy. In a more in depth perspective, one comes the realization that the late author, Steig Larsson, made a point of inserting a larger social commentary in the novel on issues including, but not limited to, the corruption of multinational corporations, violence against women, gender relations and anti-Semitism.

Credits: Darkoffice.files
With protagonists like those of Blomkvist and Salander, as well as the numerous sexual relationships that exist between the characters in Tattoo, Larsson succeeds in erasing binaries and stereotypical gender roles. Moreover, it would be difficult to ignore the original Swedish title of the novel, which translates to Men who Hate Women, as a way for Larsson to bring the epidemic of violence against women into popular discourse. Hence, Larsson chooses to discard stereotypical gender roles through his protagonists, which play out in parallel to the author's political motivations of condemning society's lenience towards violence against women. By doing so, he is suggesting that we must promote tolerance on the micro level in order to rid of larger social issues on the macro level.
Credits: itweep
The micro view: Gender Roles In Tattoo
One of the many themes in Tattoo is the new kind of performances of the main and even secondary characters that eliminate male-female gender-binaries. Gender binaries are defined by classifying the female and masculine sexes into two opposite & identifiable categories. The problem with this, as Diana Fuss would argue, is that by constantly pigeonholing people into their stereotypical gender role not only results in the marginalization of those that do not fit within set categories (see Fuss 2013, p.5), but also aids in suppressing the collapse of boundaries and, in turn, acceptance of the "other".
Lisbeth Salander, challenges any kind of conventional mold.  More specifically, Salander embodies gender fluidity as she borders both the masculine and the feminine throughout the book.
One of the most noticeable ways in which Salander succeeds in transcending binaries is through her physical appearance. In her description, she is characterized as looking like a prepubescent being, lacking any king of womanly curve:
"She did not have an eating disorder, Armansky was sure of that. On the contrary, she seemed to consume every kind of junk food. She had simply been born thin, with slender bones that made her look girlish and fine-limbed with small hands, narrow wrists, and childlike breasts. She was twenty-four, but sometimes looked fourteen." (Larsson 51)

Credits: s-media-cache-ak0.pinimg
Gender Identity As A Performance
What's more is how Salander understands that gender identity is a performance on all levels. Towards the end of the novel, she easily disguises into Irene Nesser to successfully scheme revenge against the fraudulent billionaire Wennerstrom:
"She bought another blonde wig, this one in a page-boy style, and she had a manicure, getting pink nails attached to her own chewed ones. She also got false eyelashes, more powder, rouge, and finally lipstick and other make-up. […] (Larsson 2010, p. 799).
This very performance in order scam Swiss bankers is compelling evidence of just how effectively simple it is to construct or deconstruct an identity, thus the theory that gender is a performance rather than something natural or biological.

Credits: Farm5.static
Lisbeth Salander Sexual Life
Also, another way by which Salander achieves gender fluidity is by refusing to identify herself in relation to her sex life. In effect, she despises any kind of labels whatsoever, notably the homosexual-heterosexual binary:
" Salander (…) had never thought of herself as a lesbian. She had never brooded over whether she was straight, gay, or even bisexual. She did not give a damn about labels, did not see that it was anyone else's business who she spent her nights with. If she had to choose, she preferred guys – and they were in the lead statistically speaking." (Larsson, p. 467)
Reigdligner argues that this lack of label denotes a "strong quality" which only adds to Salander's "enigmatic personality" (p.27).
Gender binaries are socially constructed, fictional characters play can play a notable role in upholding or rejecting societal conventions about sex and gender. Thus the importance of Salander; by allowing for the possibility of a new gender performance, Larsson aids in erasing binaries and, in turn, recognizes the existence of the multiplicity of identities & relationships that can and do exist in our society.
Likewise, Larsson breaks down stereotypical gender roles is through the sexual relationships in which Blomkvist and female protagonists of the book participate. In fact, it seems that all of the women in the book are in total control of their sexuality.

Credits: Google
The macro view: Corruption and Violence Against Women
"The question is that in the face of sexual abuse, and all kinds of violence women undergo everyday in the so-called 'civilized world' (in spite of the rights acknowledged by law), it is impossible to think 'That should not have happened', followed by the unavoidable fact 'But it did'" – (Sampaio 2011, p. 79)
Sweden has been depicted as a democratic, gender equal society with an impressive human rights track record[1].  Or so it seems… The portrayal of explicit violence in Tattoo has been accused of being shocking and serving only sensationalist purposes. Scenes of incestuous rape, the burning and dismembering of women's corpses and sex trafficking do top off the novel, however they are incorporated into Larsson's social critique of women being the victims of wider structural abuse permitted in the contemporary Western world. By contrasting Salander's own view of state with its own moral corruptibility, Larsson is exposing the need to actively condemn violence against women.
Credits: theartsdesk
How Society View Larsson's Feminist Agenda 
Evidently, one of the larger criticisms that Tattoo may receive in respect to Larsson's feminist agenda is Blomkvist's and Salander's willingness in destroying the evidence of the numerous murders committed by Gottfried and Martin Vanger. This move results in saving both Vanger Enterprises and Millennium from financial repercussions. It seems like corporate greed trumps once again. Yet, on the other hand, it is Salander's outright distrust of authorities and the state that pushes her to refuse to denounce any crime to authorities at all. Namely, Salander's silence of the numerous murders is empirically indicative of her "defiance to the male speech of law" (Sampaio 2011, p. 78).
This is evidenced by her own actions against Advokat Bjurman, who, in one of the most scandalous parts of the book, she got raped and sodomized. While planning her revenge on him after his repeated sexual abuses on her, talking to the authorities or resorting to women's crises centers is not even considered as a viable option. Instead, Salander ponders murdering Bjurman. However, this would not necessarily rid of the problem:
"There were two problems: Bjurman's death would not itself give her back control of her own life, and there would be no guarantee that Bjurman's successor would be an improvement.  Analysis  of the consequences." (Larsson 2010, p. 350)
Alternatively, Salander devises a plan by which she black mails Bjurman to gain power over her own situation. After Bjurman's rape, she is no longer a helpless ward of the state; she is now controlling the very people who institutionalized her in the first place.
Credits: Frankrose 
Wennerstrom's Financial Failure
Similarly, after scheming Wennerstrom's financial failure, she pondered tipping of the police of his whereabouts but comes to the conclusion that the elaborate bureaucracy would eventually allow for his escape. Besides, "on principle, she did not talk to the police" (Larsson 2010, p. 826). She instead chooses to send a cryptic message to one of the people Wennerstrom was hiding from which leads to his death. What's more is Wennerstrom's multiple ties to everybody from Colombian drug lords to the mafia, indicating Salander's intolerance for large scale corruption in which, one again, the state seems to somehow allow. Hence, Salander is left taking justice into her own hands.